Oyuncular seçtikleri C, B, A, A+ ve S Sınıfı karakter kartları ile bu kartların özelliklerini geliştirerek rakiplerine karşı avantaj sağlar.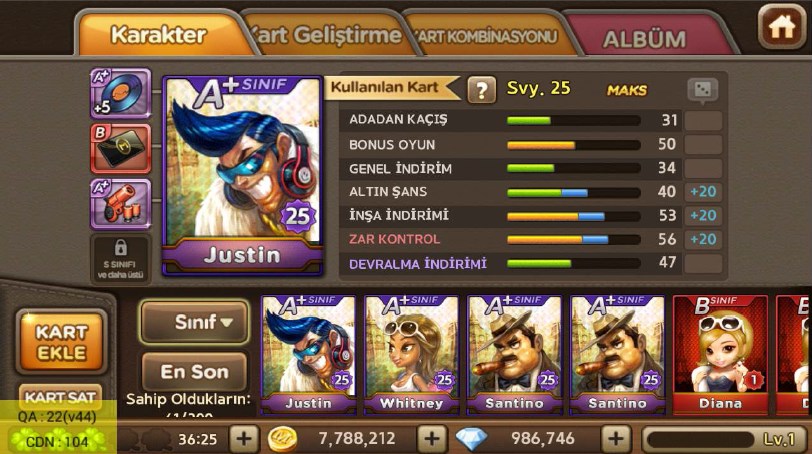 KART GELİŞTİRME
Oyuncular bu kısımda seçtikleri karakter kartını sahip oldukları diğer kartları kullanarak özelliklerini geliştirebilir. Karakter kartı özelliklerini geliştirmek rakibe karşı avantaj sağlar.
KART KOMBİNASYONU
Oyuncular bu kısımda maksimum seviyeye getirdikleri aynı sınıf en az 2 kartı kullanarak bir üst seviye kart elde ederler.
ALBÜM
Oyuncular bu kısımda bulunan koleksiyon kartlarını toplayarak koleksiyonu yaptıktan sonra ödül alırlar.
Ad blocker interference detected!
Wikia is a free-to-use site that makes money from advertising. We have a modified experience for viewers using ad blockers

Wikia is not accessible if you've made further modifications. Remove the custom ad blocker rule(s) and the page will load as expected.